Back to Basics: from paper to paper
:re-block from Polkadot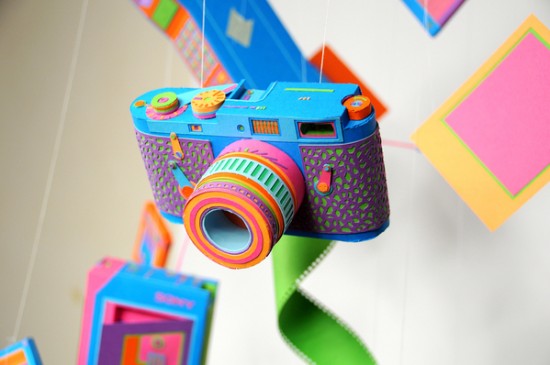 Welcome back Eigthies!
Thanks to the creative duo of Zim&Zou (Lucie Thomas + Thibault Zimmermann, both 25 y.o.), a French studio based in Nancy, 80′s style is now alive and fluo in form of paper sculptures. This series, '80s pieces of design and tech, is one of their best ones in terms of incredible "paper-living" art and color blocking. No words enough to describe the incredible richness of details and the ability in the art of crafting. Don't miss their whole
portfolio
: they can easily explore different fields including paper sculpture, installation, graphic design and illustration.